Meet the Electric Body dance instructors…
Kevin White began dancing at 15 at the Putney School. He has since trained in various dance styles including modern, jazz, hip hop, and African, to name a few. Kevin was a dance minor at Kent State University, a modern based dance program, where he also led Legacy hip hop team. Post grad, Kevin danced professionally with Taurus Broadhurst, Maverick Lemons, Dayo N Dance, and The Black Leaves Project as assistant director. He has been afforded opportunities to dance for photoshoots, music videos, and on stage behind singers. Kevin has been teaching youth and adults for 8 years and currently teaches Afro Dance and Broadway Jazz at Joy of Motion in addition to AfroFusion for Electric Body at the YMCA Anthony Bowen.
Christie Horan is a professional dancer, choreographer, fitness instructor, and business owner located in Washington, DC. Christie graduated with honors from the University of Kentucky (UK) in 2014 with a dual degree in Business Marketing and Communications. She danced on the UK Dance Team for four years, competed Hip Hop and Pom at UDA College Nationals, and led the team as captain her senior year. Christie is currently a 5-year NBA dancer for the Washington Wizards, which whom she traveled to London, Rio de Janeiro, and Chengdu. She serves as captain for the 2018-19 season and was co-captain for the 2017-18 season. Christie also coaches the Kids Dance Teams for the NBA Washington Wiz Kids and the WNBA Washington Mystic Mayhem (2015-2019). She manages and owns the choreography company Powerhouse Danceworks, LLC, for which she travels the nation to choreograph routines for colleges, high schools, and middle schools. Christie loves inspiring showmanship and developing the skills of dancers. Creator and choreographer of Freestyle Dance Fitness®️, Gabriel is from Puerto Rico where he began his dance career. His mom enrolled him in ballet and tap at an early age (which he didn't like) but Gabriel dropped out to find jazz, contemporary, and hip hop to be more fun for him. After work with boy bands on the Island, he moved to Florida to become a backup dance, joining two major tours. He choreographed for shows before creating his own dance fitness program, Freestyle Dance Fitness®, a fusion of jazz, hip hop, Latin, and ballet. Voted #3 Best Dance Class of DC in 2018, Freestyle Dance Fitness®️ has traveled all over the country for master classes from its base here in Washington DC.

A native of Washington, DC, Tony was introduced to the arts as a trumpeter and a gymnast at the age of eight. He studied both at the D.C. Youth Orchestra and at local gymnasiums until his early teens. As a shy child, this surprisingly led him to the Duke Ellington School for the Performing Arts, where he developed a fascination for music, movement and fitness – and the desire to nurture them. He has studied jazz, ballet, modern and hip hop with local instructors Bonnie Slawson, Tim Roberts, and Douglas Yeuell, and has performed the works of choreographers Jacques D'Amboise, Frank Chaves, Robert Nunez, Gesel Mason, and Alvin Mayes. He has also danced with the Metropolitan Ballet Theater (Maryland), Motion Mania Dance Theater, D.A.R.E., CityDance Ensemble, Jam Crew under the direction of Vanessa Edwards, and Edgeworks Dance Theater under the direction of Helanius Wilkins. His teaching background has ranged in variety for almost two decades. Dance styles including jazz, hip hop and modern, as well as other movement-based art forms, such as marching bands, drum corps and pom poms, allow him to integrate his passion for dance with his knowledge of exercise physiology to create a fun, and safe learning environment, which prevents injury and increases strength, flexibility, and overall physical and spiritual health. Tony is a firm believer that everything artistic initiates from the soul and is a form of self-expression. When integrated with the power of intelligence, a refined artist emerges.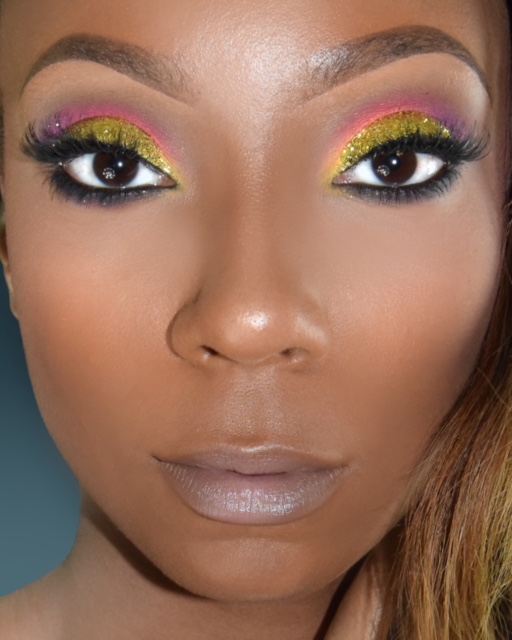 Born and raised in Prince George's County, Maryland, Ashley has been dancing and performing since the age of six. At fourteen she joined her first hiphop and contemporary company and traveled and competed in shows such as BET's 106&Park and Atlanta's Southern Classics, dancing behind artists such as Doug E Fresh and Chaka Khan. After high school, Ashley attended Prince George's Community College where she continued her studies in performing arts, majoring in Dance Theatre. Ashley now pursues her passion by directing her own pro dance team, starting up businesses catered to dance, and continuing to perform and teach all around the DMV.
A native of Prince Georges County, Maryland, Tatiyana started dancing at the young age of seven. Through instruction at the Northeast Academy of Dance, she gained a true love for the art. At eleven, she was accepted into the Hyattsville Middle School Performing Arts Program where she studied Jazz, Ballet, Modern, Hip Hop, and African dance under Nakia Espinal. She then went on to perform internationally, receiving multiple performance awards and recognition for her dance skills. After continuing to dance throughout high school and college, she strongly desired to expand her dance training in New York City to pursue a professional dance career. While there, she performed in elite choreographed pieces and had the opportunity to train under Luam Keflezgy (Rock the Industry), Rhapsody James, Jessica Castro (Heels Intensives), and other instructors at Broadway Dance Center and Alvin Ailey American Dance Theater. Tatiyana's experiences allowed her to not only advance as a dancer but also as a well-rounded performing artist and educator. Currently living in Washington, D.C., Tatiyana is an established choreographer, dance instructor, entrepreneur and creator of 'GoGo Feelz N Heelz" (a heels class designed for anyone with a passion to dance). She has taught dancers of all ages and is truly inspired by sharing her love of dance with those in her community. With aspirations of teaching her specialized class, along with other styles of dance around the world, Tatiyana is excited to continue on this journey of DANCE!
Nijean is a bubbly and highly-energetic being with the passion to move her body. Since childhood, Nijean has explored the world of dance from Flamenco to Ballet and Jazz. Her love for dance and music in school brought her to the school stage for Broadway shows and actor showcases. Nijean's life dream to become a world-traveling Burlesque performer and show producer prompted her to join the DC community in early 2016. Her Burlesque entity, Miss Airy Ola, gave her the confidence boost she has always had in her body and self presentation. Since Airy was born, she has gained experience in stage managing burlesque productions and many variety and drag shows. Her passion has now led her to instruct Burlesque with Electric Body!